Norway's only optician education celebrates 50 years!
Your content goes here. Edit or remove this text inline or in the module Content settings. You can also style every aspect of this content in the module Design settings and even apply custom CSS to this text in the module Advanced settings.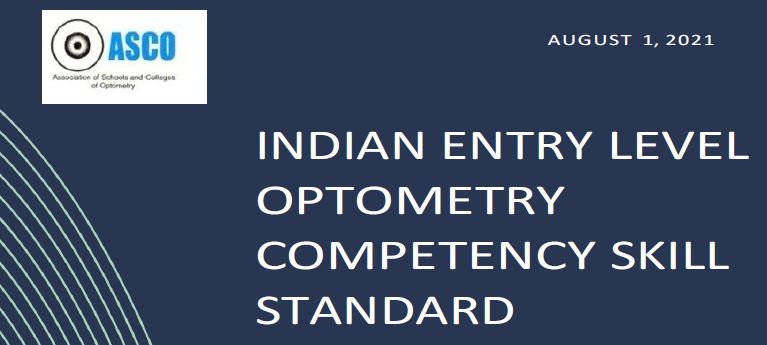 The Association of Schools and Colleges of Optometry – ASCO has released the latest edition of the 
COMPETENCY STANDARDS FOR ENTRY LEVEL INTO THE PROFESSION OF OPTOMETRY IN INDIA. 
Competency has been defined as the Ability to perform the responsibilities required of professionals to the standards necessary for safe and effective practice.
The standards for the optometry profession are regularly altered as technology and knowledge expand, optometrists' clinical skills and community expectations broaden and professional aspirations are fulfilled. 
The goal of the IELOCS document is to enable the schools of optometry in India to design their curriculum based on this document so that the optometry students passing out from their institute achieve the expected competency skills in/for the profession of optometry.

Indian Optometry gets legislated!
24th of March 2021 was a historic date for Indian Optometry and other allied and healthcare professions.
After waiting for almost seven decades, the longest pending bill in the history of India was passed in the parliament by the government of India:
THE NATIONAL COMMISSION FOR ALLIED AND HEALTHCARE PROFESSIONS BILL 2021.
With the passage of the bill, the profession of Optometry has become legalized.
Optometry education and practice will be standardized and legislated by the government of India and the governments of Indian states.
The bill has recognized Optometry as a healthcare profession and accorded independent status to optometrists. Optometry education will be standardized to 4 years of basic graduation. Curriculum, infrastructure etc will all have a minimum standardization. Passage of the bill will go a long way in articulating a golden era for Indian Optometry and optometrists. Indian Optometry will join other countries in the world to work towards eradication of preventable blindness and also march forward towards advancements in optometric specialities.
Read more: http://newsonair.com/Main-News-Details.aspx?id=412721
Links related to optometry education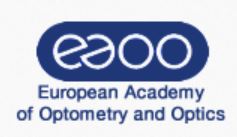 The Academy is a membership organisation that provides a much needed voice to help advance optometry and optics, develop the scientific knowledge base and support and promote lifelong learning for optometrists, opticians, vision scientists and all those involved in eye health care across Europe.

ECOO established the European Diploma in Optometry A Global Competency-Based Model of Scope of Practice in Optometry as a stimulus to the harmonization of European optometric education and clinical practice. The European Diploma is set at least at the Bachelor level in European Higher Education or equivalent and provides a qualification appropriate for Optometric practice at Category 3 of the World Council of Optometry's four categories model. The countries of ECOO have adopted the Diploma as the "Gold Standard" for European Optometry.